At Avorium, we have a gorgeous suite of Wedding Stationery available to purchase directly from our website! For easy, seamless wedding planning, all our pre-designed stock can be personalised and ordered directly from us. We just need a couple of days to print and all your stationery will be on its way to you! We understand that you might want to make some small design tweaks, no problem! We have a built in feature that allows to you make some alterations to our original stationery, giving you a personal feel while still benefitting from our quick turn around times!
Avorium can handle all of your wedding stationery needs from start to finish. We can design, manufacture and deliver the perfect stationery for your special day. Everything from invitations and thank you cards to menus and seating plans, we have you completely covered. With an in house design team, we can bring your gorgeous ideas to life! If you are looking for something a little different to our standard offering, that is not a problem at all! We offer free design consultations, so we can go through everything from start to finish, mock up some designs and offer you a quote before you commit to anything!
Chic Invite Set
Modern Invite Set
Elegant Invite Set
Additional Info Card
RSVP Envelope
Menu
Place Name
Table Number
Table Plan (A2)
Welcome Sign (A3)
Wax Seal
Google Form (Digital RSVP)
Menu Clip
Table Number Holder
Customer Testimonials
Avorium can provide all the stationeries that you would like on your special occasion with the style you would like. We could design, shape and celebrate your vision together!

Contact us to start your journey with Avorium!
Contact Form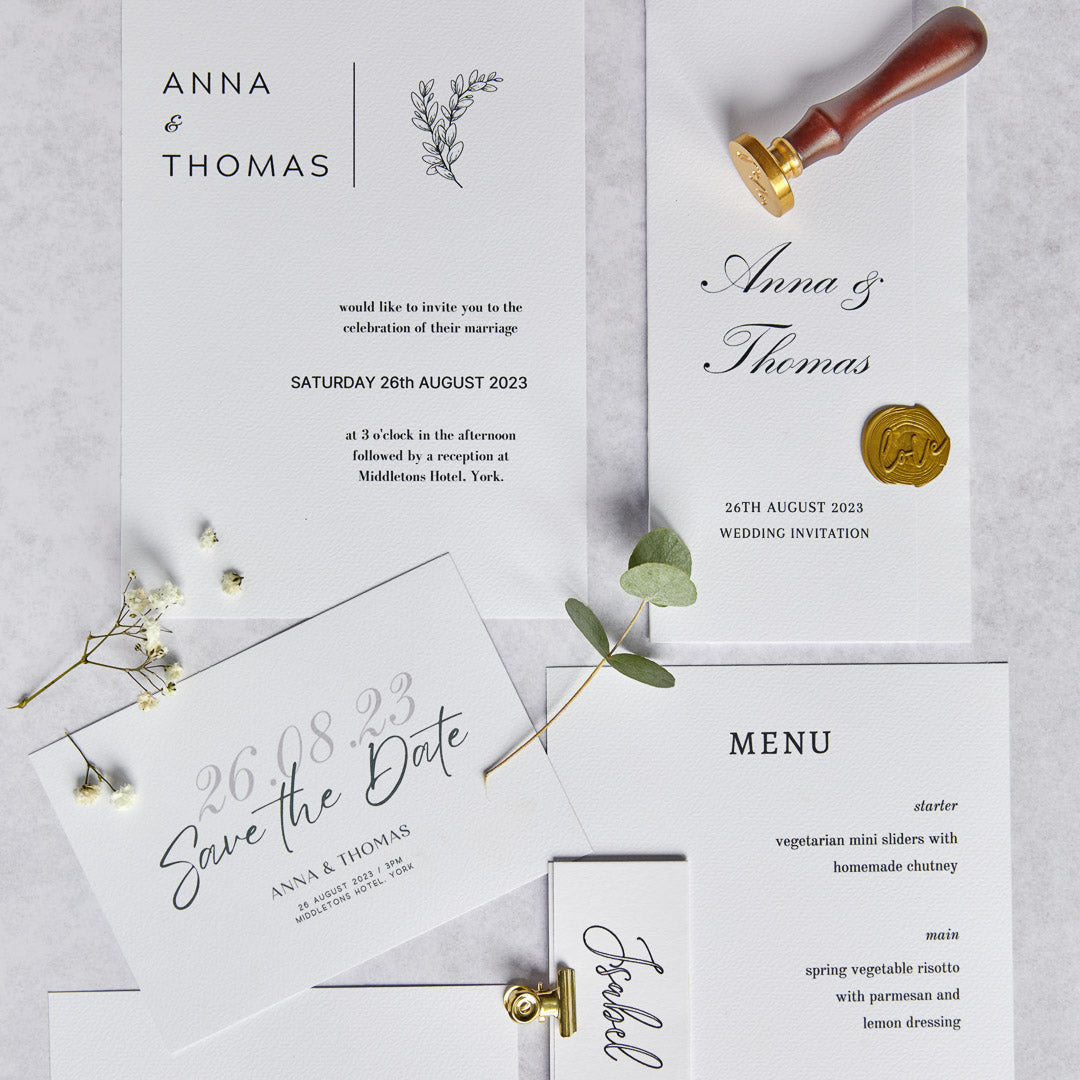 All Wedding Collections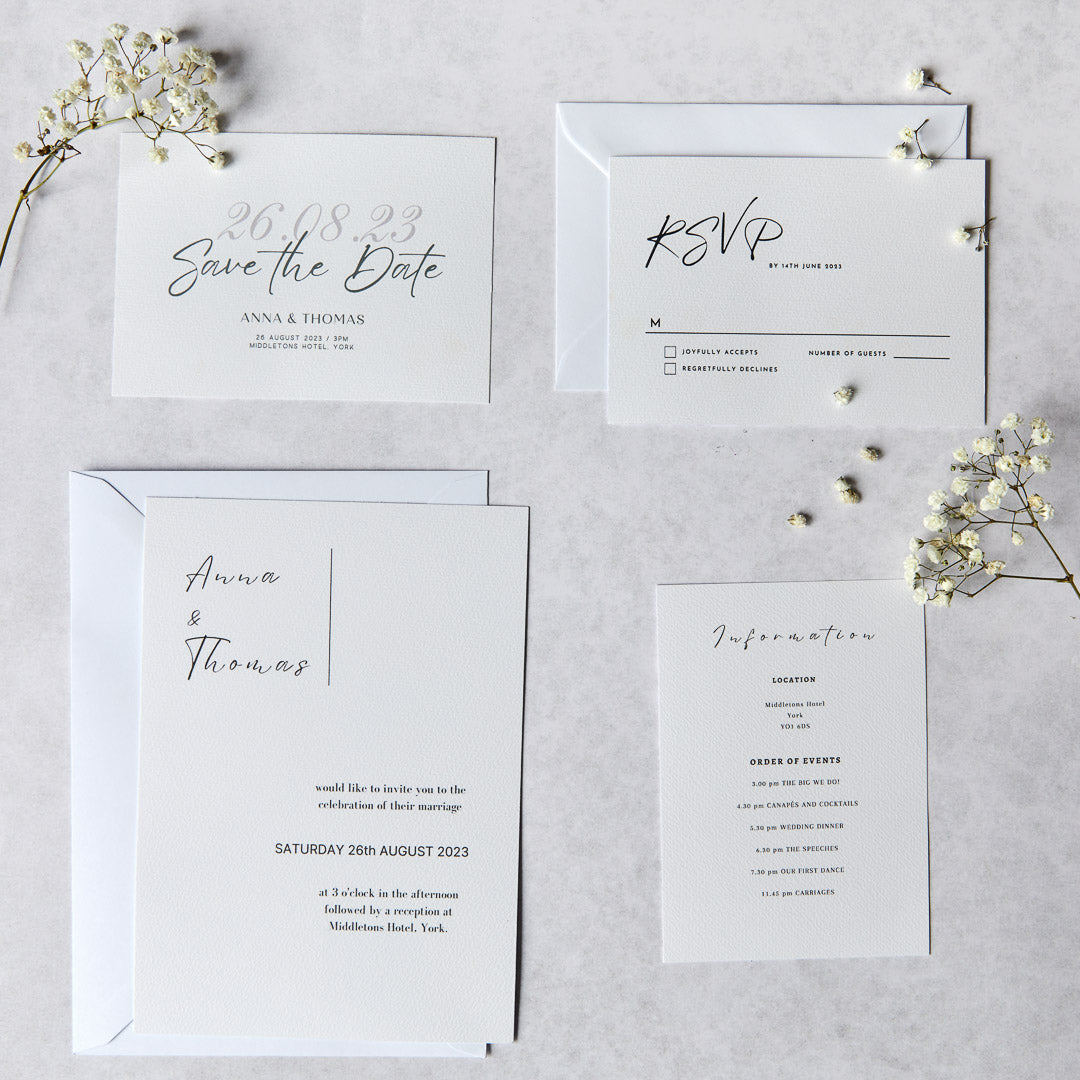 Before Wedding Collection
Flourishes Collection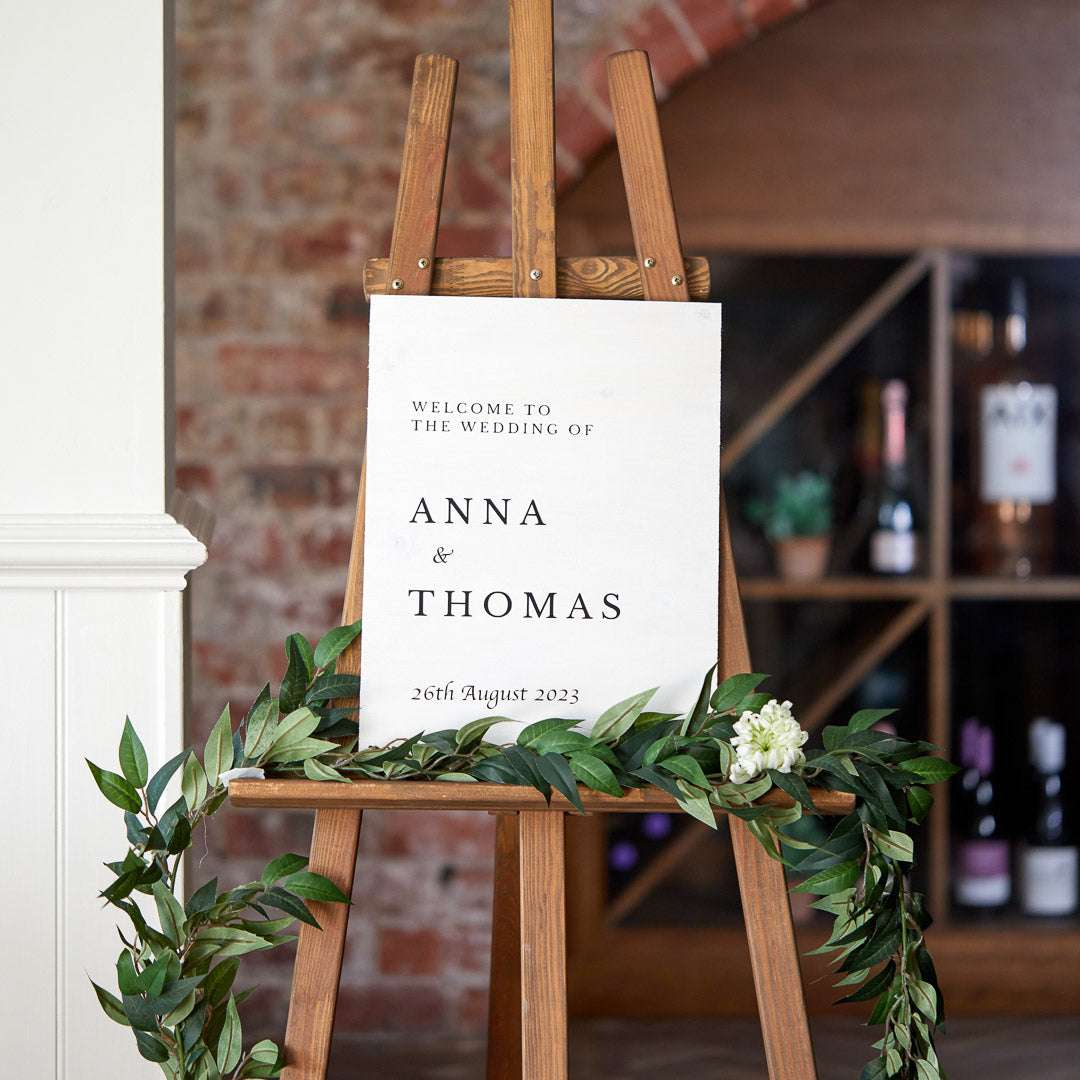 On The Day Collection